LSU Hit-and-Runs
LSU is a renowned institution beloved by many. But, unfortunately, hit and runs happen even in the safest of places. Picture a typical day on campus: perhaps you are taking a walk around the lakes or running to your next class. The unexpected suddenly happens, and you are hit by a vehicle. As you struggle to process what has occurred, the car that hit you speeds away, leaving you dumbfounded. While you can never be fully prepared for these tragic situations, Murphy Law Firm is committed to helping victims of hit-and-runs near LSU.
---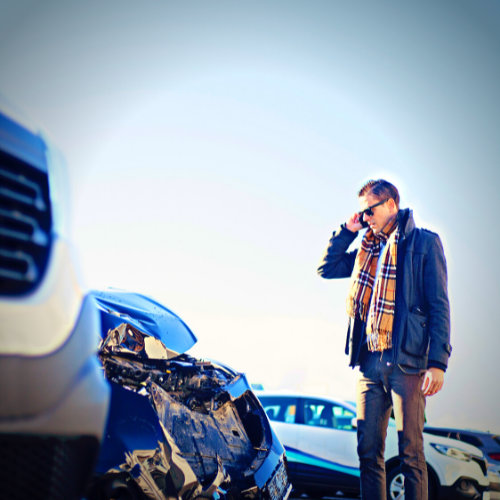 What is a Hit-and-Run?
If a driver involved in a collision leaves the scene of an accident without proper identification or waiting for law enforcement, it is classified as a hit and run.
However, you might not know that there are various scenarios you may find yourself involved in that are hit and runs.
Car-on-car collisions
are an example of this type of accident, some involving injuries and others only resulting in minimal damages to your vehicle. You can even be hit by a car while walking on a sidewalk! In addition, your parked vehicle can acquire damages from another car without you being there! Whether you are experiencing issues with damaged property or physical trauma, all of these circumstances qualify as a hit-and-run.
---
Hit and Runs In Louisiana and Near LSU
In Louisiana, hit-and-run accidents are more common than you might think. Between 2015-2020, the aftermath of these accidents resulted in 17,700 damaged properties, 4,200 injuries, and 44 deaths on average. Unfortunately, this statistic does not exclude LSU students and other people in the surrounding areas. I
n July of 2021, a woman attending LSU was
involved in a hit-and-run
while driving down Perkins Road, sustaining injuries that inhibited her from attending a medical school entrance exam the following week. Thankfully, she walked away from the wreck but had no one to hold accountable for her physical and emotional trauma or provide proper compensation.
---
What To Do If You Are a Victim of a Hit-and-Run
Whether dealing with unpaid property damages or suffering from injuries, you deserve
high-quality representation from qualified lawyers
. Having an excellent strategy and knowledge of the law is vital when fighting for your justice. Luckily the experienced attorneys at Murphy Law Firm in Baton Rouge and St. Francisville are no strangers to hit-and-runs cases. We know the ins and outs of dealing with insurance companies and businesses unwilling to pay. We will fight to provide you with the proper financial compensation for expenses like medical bills and lost income. Whatever the case may be, know that Murphy Law Firm will be there to assist you through life's unexpected and hard times!
If you have experienced a hit-and-run, give
Murphy Law Firm
a call.
Our attorneys
are dependable and will work resiliently to assist you with your case. We care about our clients and will not take any fee unless we win.
Call our office
or request a quote online today.
---
Fatal Crashes & Fatalities by Parish

Parish
Fatalities
Parish
Deaths
DR
Pass
PED
Total
Deaths
DR
Pass
PED
Total
Acadia
12
10
2
0
12
Madison
3
4
0
0
4
Allen
3
3
0
0
3
Morehouse
6
5
0
2
7
Ascension
23
13
5
5
23
Natchitoches
9
7
1
1
Assumption
5
4
0
1
5
Orleans
49
38
3
10
Avoyelles
10
6
7
1
14
Ouachita
27
19
4
7
Beauregard
13
10
3
0
13
Plaquemines
2
11
0
0
Bienville
3
2
0
1
3
Pointe Coupee
11
9
3
0
Bossier
13
12
1
2
5
Rapides
2
2
3
0
Caddo
39
27
4
9
40
Red River
6
18
1
Calcasieu
30
24
3
5
32
Richland
16
3
5